Your Music Search Starts Here
Sound Shelter lets you shop the world's best record stores from one place.

Dig through hundreds of thousands of vinyl records and find a store selling the one you want.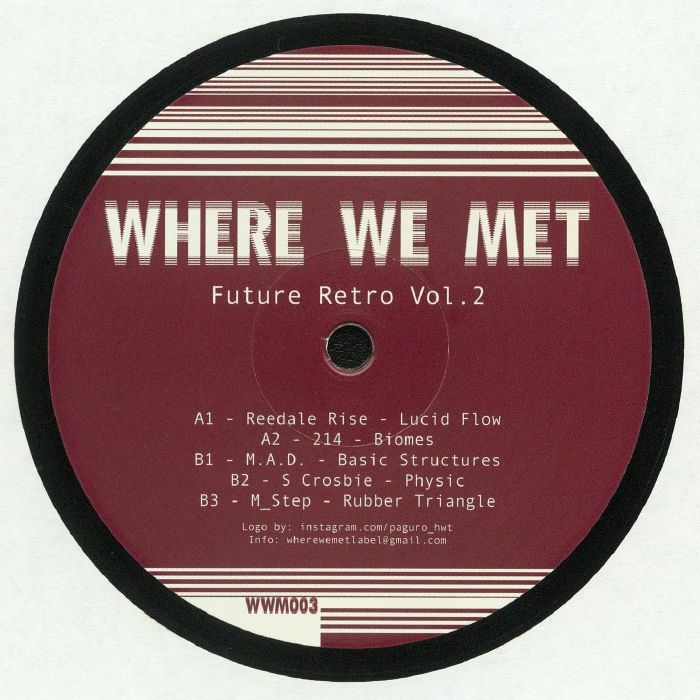 Electro
Future Retro Vol 2
Reedale Rise / 214 / Mad / S Crosbie / M Step
Where We Met
Released 01/02/2018
Tracklist
Lucid Flow
Biomes
Basic Structures
Physic
Rubber Triangle
Find more records like Future Retro Vol 2 on Sound Shelter
More about this release
Where We Met released Future Retro Vol 2 on 01 February 2018. The 5 track vinyl features Reedale Rise, 214, Mad, S Crosbie, and M Step.
People who listen to this also listen to music by artists like Baraso, Chicaiza, M Step, 214, Tonnovelle, Rob Belleville, Mihail P, Reedale Rise, Derek Carr, S Crosbie, Mad, Erell Ranson, Micro Solchi, and Rekab.