Your Music Search Starts Here
Sound Shelter lets you shop the world's best record stores from one place.

Dig through hundreds of thousands of vinyl records and find a store selling the one you want.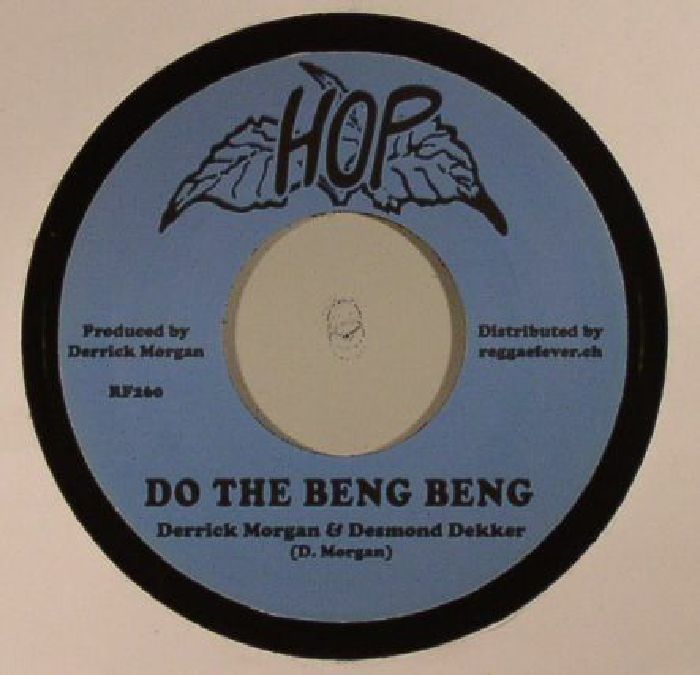 Dub
Do The Beng Beng
Derrick Morgan / Desmond Dekker / Beverleys All Stars
Hop Reggae Fever
Released 23/03/2017
Find more records like Do The Beng Beng on Sound Shelter
More about this release
Hop Reggae Fever released Do The Beng Beng on 23 March 2017. The 2 track vinyl features Derrick Morgan, Desmond Dekker, and Beverleys All Stars.
People who listen to this also listen to music by artists like Lloyd Clarke, Desmond Dekker, Beverleys All Stars, Pauline Morgan and Lovers, Paulette Harrison, Denzil Dennis, Cornel Campbell, Derrick Morgan, Derrick Morgan and Blues Blenders, Family Man, Nehemiah Reid, Marvels, Errol Dunkley, Rudies, The Clan, Viceroys, Black Brothers, Jets, Pauline Morgan, and George Dekker.